Greetings from The Pasadena Playhouse – Dressing Room 3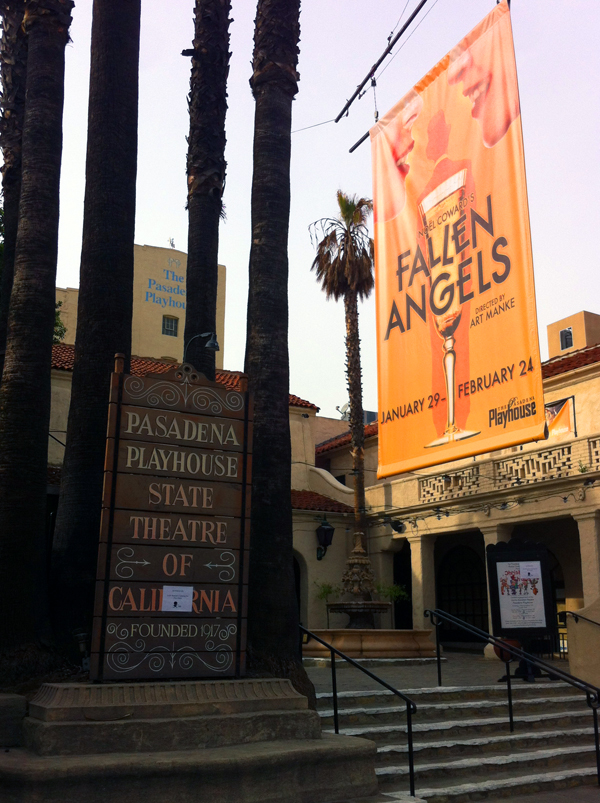 I grew up in Glendale and graduated from nearby Occidental College. In between is the historic Pasadena Playhouse, and it's always been my dream to work there. Or should I say, work here.
I've just opened in Noel Coward's Fallen Angels, running now through February 24th.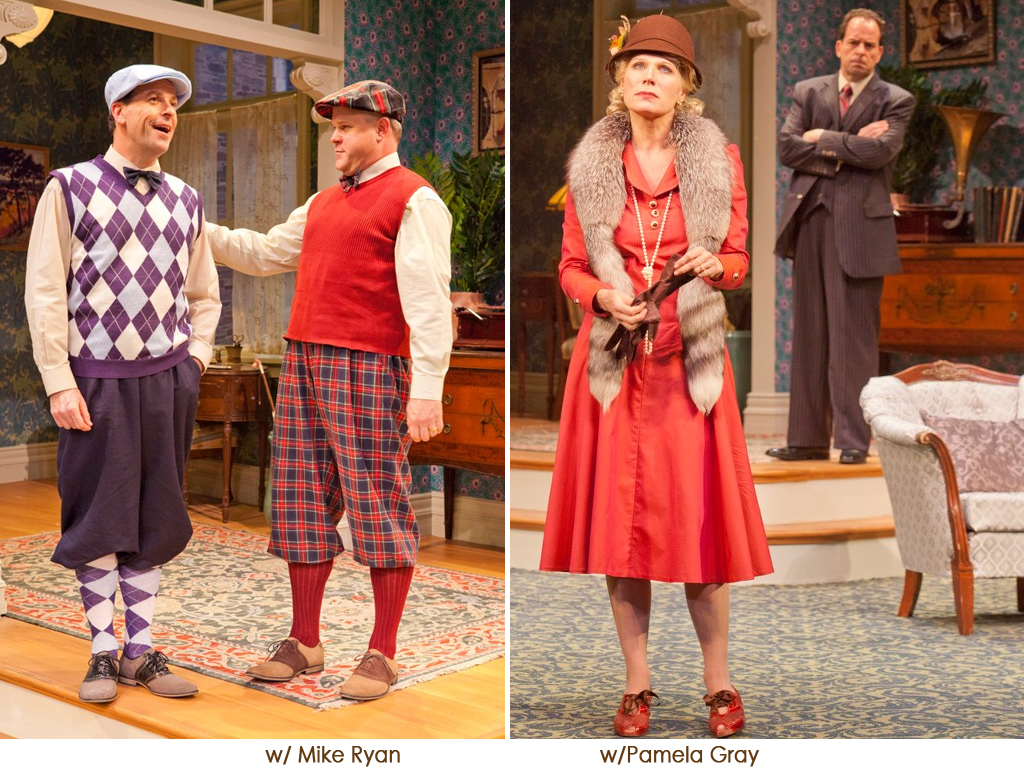 This a "rarely seen" Noel Coward play that was described by the critics when it debuted as "a disgusting sex romp… about two suburban sluts." No spoiler alert here – that's all I'm going to say.
We've been named "Critic's Choice" with a rave review in the Los Angeles Times.
(In addition, here's a  nice article about the show in the LA Stage Times.)
Sheldon Epps, the artistic director of The Pasadena Playhouse, as well as his incredible staff and crew, go out of their way to make this one of the best places for theatre professionals to thrive. I'm having an absolutely wonderful time working with director Art Manke and hilarious cast-mates Mary Pat Green, Pamela Gray, Katie MacNichol, Mike Ryan and Elijah Alexander.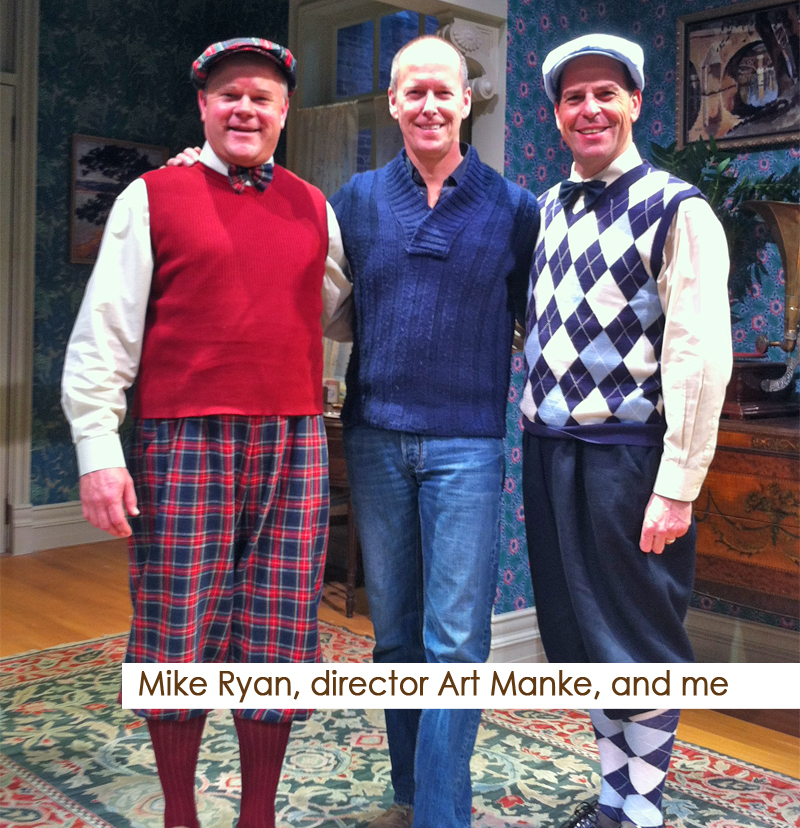 To get into character (I play "Willy") and into the mood and style of the show, I went back through and re-read just about all of Mr. Coward's plays and rediscovered what an absolute comic genius he was. I also loved listening to a lot of his compositions – specifically, a wonderful album of his songs sung by my friend Christine Ebersole.
You may already be familiar with Coward's masterpieces – Private Lives and Blithe Spirit, but he wrote many other plays, a number of which are worth reviving (like Fallen Angels!) I also recommend Relative Values, Nude with Violin, Suite in Three Keys and Tonight at 8:30.
One more note about working at The Pasadena Playhouse being "a dream come true": my father was an actor in the 1950's and my mother recently told me, after I'd been cast, that it was his dream to work here, too.
I've hung up his picture, and we're sharing Dressing Room #3.